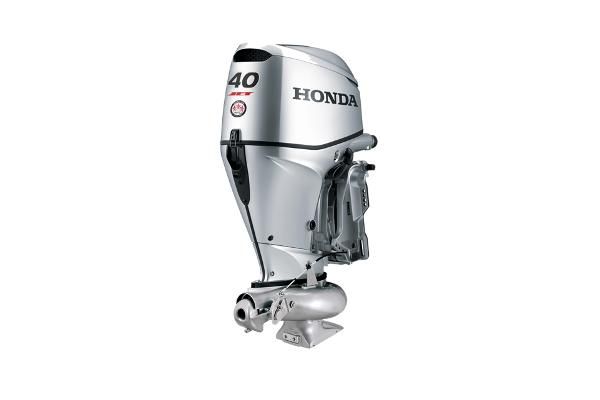 2023 Honda 40 Jet
N/A
The 40 Jet is perfect for boating in locations where normal prop driven boats can't operate. Rocky bottom shallows, white river rapids, and even over sandbars – your Honda can take you there. The low-profile foot design allows a boater to maneuver in minimal depths without the fear of getting a propeller caught or damaged on rocky, rough bottoms, shallows, or other underwater obstacles.
Based on the BF60's proven platform, the 40 Jet takes everything you love about the BF60 and adds the versatility of a Jet. The best maneuverability. Best in class high output charging. And of course, the best time out on the water.
Add in features like BLAST, Programmable Fuel Injection, a high performance heavy-duty gear case, Lean Burn Control, and variable speed trolling, and you've got a legendary motor that's truly best in class.
Specifications
Cooling System
Water Cooled
Lubrication System
Wet Sump
Fuel Induction System
Programmed Fuel Injection
Ignition System
MicroComputer Programmed